Tawk of the day::
Love the Lord your God with all your <3
So I am so happy to be *finished* with this so-called masterpiece I am about to reveal..
It took me 299949 hours to complete and I now feel like a sew-pro.
Ta-Da!! ..
Remember the inspiration?..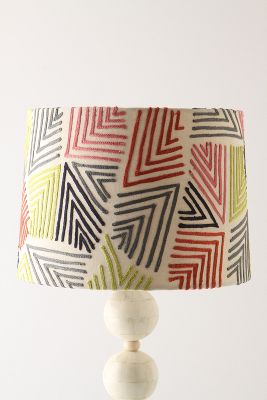 This sucker is $88 !!!
My version//My price::
Besides my time, ..Absolutely FREE.
I had EVERYTHING on hand, I didn't have to go out and buy anything for it.
***
Here's how I did it, and what supplies you will need:
--old lampshade--
--burlap--
--scissors--
--hot glue gun--
--twine/rope/etc.. for the border--
--sewing machine--
--lotsa thread.. in whatever colors you want to do it in--